Head of Acceleration at INCUBA
Are you an entrepreneur at heart with startup experience? Are you passionate about helping other startups grow? Do you have experience with building startup communities, strong networks and providing access to capital? Then you might be the person we are looking for!
INCUBA supports driven founders of early-stage startups in building and growing knowledge intensive and innovative companies, primarily within IT, cleantech and health. Our role is to supply the right infrastructure, knowledge, network and access to investors nationally and internationally as well as to the national ecosystem.

Apart from being a natural networker with an ambition to secure INCUBA's role as a central player in the ecosystem the ideal candidate has a well-established network and a profound understanding of the startup ecosystem. StartupLab is built on a partnership model, where we connect founders with the most relevant advisors in the ecosystem and strong relations to our partners is therefore key to succeeding. The position involves a number of diverse tasks:
Promote our accelerator, StartupLab, including evaluation of applications and screening of cases.
Act as startup advisor for the startups throughout the 12 months programme.
Ensure close communication with startups - running roundtable talks, facilitating knowledge sharing and peer-to-peer network.
Help design and continuously develop our value offering to startups as well as scaleups to ensure a measurable impact on their acceleration and access to capital taking key responsibility for the quality delivered in our acceleration services.
Act as capital coach for startups and scaleups and match them with the right investors.
Run and further develop our mentor team concept to ensure we have the best profiles to match the demands of startups - you are also responsible for matching startups with mentors.
Plan programme workshops with external speakers, including content sparring and input on agendas and evaluation of the quality of workshops.
Represent INCUBA at conferences, fairs and networking events.
Lead and further develop the platform 'Aarhus Investor Summit' together with our partner Happy42 to significantly increase the access to risk capital for startups and scaleups in Aarhus. This involves creating strong relations to national and international investors ranging from business angels to VCs and designing attractive events for networking and bridging between startups and investors.
Attend to stakeholder management with the startups as well as partners e.g. Aarhus University and other accelerators and incubators.
All tasks are performed in close collaboration with Director of Communications, Community and Acceleration, Ann Marie Søborg Karkov and the community and communications team at INCUBA as well as the rest of the organisation.
Experience, Qualifications, and Personal Skills
Ideally, you have startup experience from a venture-backed startup combined with a university or graduate level business or financial degree. You have a strong network in the startup ecosystem and a good overview of the investor landscape nationally and internationally.
If you furthermore have some or maybe even all the following characteristics, we would be happy to hear from you:
You have entrepreneurial knowledge and preferably experience starting / running your own company.
You are a strong networker and an entrepreneur at heart - eager to network within the startup ecosystem.
You are outgoing and energetic.
You have knowledge about the startup journey challenges and funding options.
You are passionate about entrepreneurship, innovation and technology.
You are a result-oriented team player with analytical skills and ability to engage stakeholders.
You are dedicated to bringing ideas to life and have the grit to execute on plans.
Apply for the job via the link and reach out to Director of Communications, Community and Acceleration, Ann Marie Søborg Karkov, for questions at 2339 3558.
Application due: April 22th 2021.
INCUBA A/S is one of Denmark's leading development environments for ambitious and innovative startup and scaleup companies within IT, cleantech and health. Our community stretches across three clusters in Aarhus with 200 ambitious companies and startups in top-tier facilities. Our ambition is to contribute to business development and growth through professional facilities and value-creating network and communities. The cooperation with Aarhus Universitet, Aarhus Universitetshospital and relevant partners from the ecosystem and the investor landscape is an important factor in this respect. With a large network INCUBA is the link between research, education and the business community and the preferred environment for leading startups and scaleups in their field.
Logo: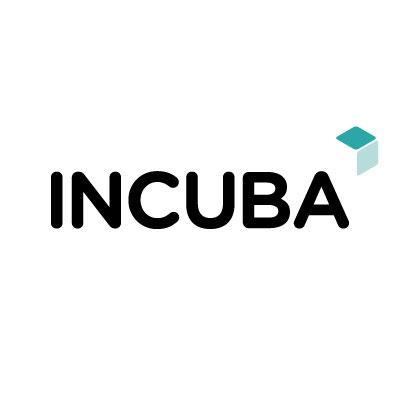 Frist:
Geografisk placering:
Aarhus